WORK / RECREATION / CARE
Along side our extensive involvement within the RESIDENTIAL sectors, HEIGHWAY FIELD ASSOCIATES is also active in the commercial arena, undertaking a diverse range of projects including offices, hotels, restaurants, doctors' surgeries and childcare nurseries.
We are committed to providing imaginative and pragmatic solutions to ensure our clients' businesses benefit from a distinctive image whilst embracing commercial realities. We actively embrace sustainability in its widest sense as well as more specifically the appropriate adoption of renewable and low carbon energy solutions and 'modern methods of construction' whilst avoiding the potential pitfalls of 'green bling'.
Our commercial clients can also take advantage of our expertise within the HISTORIC sector where Listed Buildings or a Conservation Area context are concerned.
HEIGHWAY FIELD ASSOCIATES has gained direct experience of working within the framework of Lottery funded and other grant aided community projects as well as in conjunction with various local committees, working parties, charitable trusts and public bodies.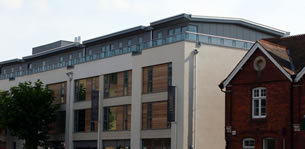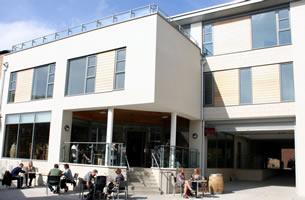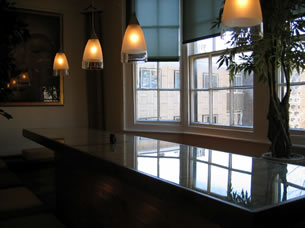 SELECTED PROJECTS:
WORK:
E+DHC Trust Offices, Exeter 1997 - 1998
DML Offices, Devonport, Plymouth 1998 – 1999
Highways Agency Offices, Sowton, Exeter 2000 - 2004
WBB Minerals Offices, Newton Abbot 2002 - 2003
English Nature Offices, Wareham, Dorset 2002 - 2005
Cornerstone Housing Association HQ 2009 – 2012
Cornerstone Maintenance Depot, Exeter 2010 - 2012
RECREATION:
Explorers' Club, Isleworth, London 1996 - 1998
Thai Orchid Restaurant 2002 – 2004
Retail Arcade, Taunton 2004 - 2009
Teign Valley Golf Club/Hotel, Christow 2005 - 2007
Royal Seven Stars Hotel, Totnes 2005 - 2006
Music Festival Accommodation 2006 - 2012
CARE:
Cornerplace Surgery, Paignton 1997 - 2001
Old Farm Surgery, Paignton 1999 - 2001
Dewerstone Surgery, Torquay 2000 - 2002
Childcare Nursery, Exeter 2001 - 2003
Childcare Nursery, Taunton 2001 - 2003
Childcare Nursery, Wellingborough 2002 - 2004
Family Centre, Exeter University 2008